Pawtucket WINS! 1-0 in 12 innings.
Oh, hell, yeah. Twelve innings in under three hours. What an awesome game. I guess. I wasn't in Virginia today. I didn't go last night either because I got held up at work and of course, Terry Francona was there eating nachos while I toiled under a blazing sun. Or flourescent lights, either way.
Devern Hansack pitched seven innings and whoa. Seven innings out of a PawSox starter! Clearly Hansack did well for himself. Three hits, one walk, four K's.
Rob Bell could crap on Hansack, though. Nine phat innings, three hits, 8 K's! No walks! Rob Bell tolls for THEE!
It all went down like so: top of inning 12, Jacoby Ellsbury gets on base, Joe McEwing thoughtfully bunts him over because he is in touch with his feminine side. Murphy steps up and TRIPLE! RBI! And that's all she wrote. Travis Hughes saved the game and got the win.
penny candy:
1. Runelvys Hernandez has left Pawtucket. As in, he used his "out clause". What does that mean? I do not know. But what a time it was at McCoy when Hernandez pitched.
2. Way to blow the game in front of the Boston Red Sox manager last night, PawSox.
3. Adam Stern played in this game. I was never really into Stern... but, man, people loved him! Why is that?
4. Also a Tide: Brendan Fahey, playing short. Fahey might be the skinniest baseball player of all time.
5. Yesterday was Bobby Scales' birthday. On his 21st birthday, Scales was a student a University of Michigan and received a parking ticket. When he called his father to complain about his lousy birthday, Bobby Scales Sr. said, "On my 21st birthday, I got shipped out to Vietnam." Yes, it's true.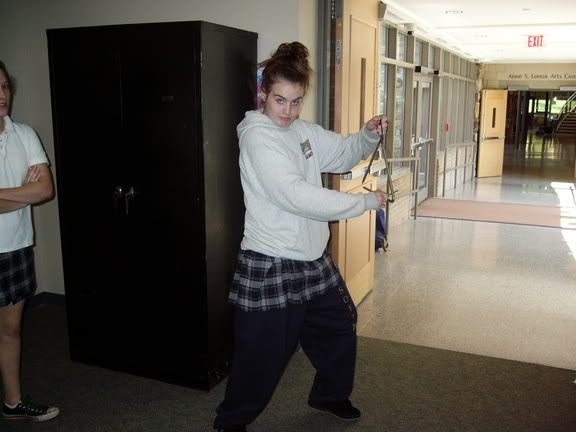 6. Rheal Cormier finally retired yesterday. RC and I have a community college in common, so I will pour a little out for him.
bye.