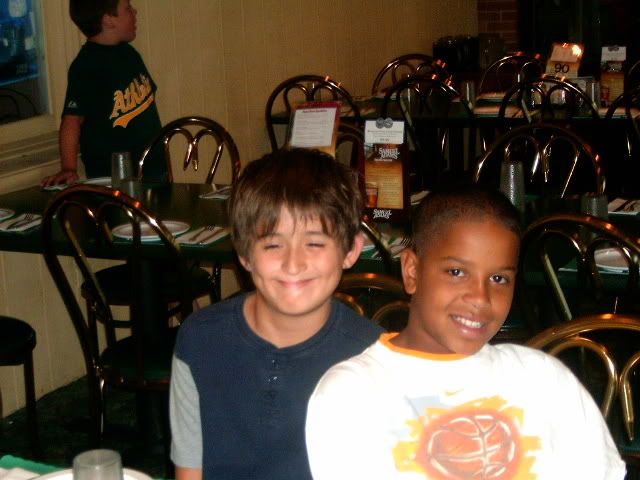 Team K WINS! 11-2
Team K was the clear underdog, but Team P's shoddy fielding made the accumulation of runs easier.
Not much else to add. I got on base once and got batted in. I also pitched, played third, caught, and played outfield.
Pitching is exhausting. More than running and fielding and hitting. It is the most strenuous thing for me. And keep in mind I am just lobbing it in there. It would not register on any radar gun.
It was the last game on our field. So again we are a gypsy team.
See you next Wednesday!