Final score 10-3 Pawtucket!
Kason Gabbard faced Trey Hodges in this surprise win. Pawtucket offense? No way!
Gabbard, an unattractive yet effective lefty, pitched seven eight-hit innings. He walked two guys and struck out five. He gave up a solo HR to itty-bitty Lillibridge (the kid's first!). Left the game after 97 pitches. He was relieved by Craig Hansen and Mike Burns, who just HAD to give up a run.
Trey Hodges pitched 2 2/3 innings but got yanked after giving up a mere seven runs. Four other pitchers finished the game for him, including Will "Hint Hint" Startup.
Joe McEwing did the right thing immediately in the first and took a pitch on the head to get on base. Scuffed the dang paint on his helmet! He also homered. From first base. It was amazing. Okay, not really, but he did hit a solo home run and he doubled and stuff. He then devised a more effective way to distribute sunflower seeds amongst the team based on projected stats.
Brandon Moss had four RBI. Chad Spann had three. POW!
Jacoby Ellsbury was not in the lineup for this game. He spent some time getting iced by a trainer and then he played Grand Theft Auto for a couple of hours.
distractions:
1. Pawtucket went 8-0 against the Braves last year. Let's go back, Jack, do it again.
2. Kason Gabbard was the first PawSox pitcher this year to go seven innings. This occured on May 4th. The opposing teams' starters seem to go deeper in the game than Pawtucket ever does. This is driving me nuts. WHAT IS THE DEAL?
3. So Runelvys Hernandez blew town. Says he's had "a few offers". Yeah, okay. I remember this happening last year with another Pawtucket pitcher, Matt Ginter. Ginter once played the banjo on the radio. He is currently playing AAA ball with the Memphis Redbirds (STL)and possibly loving it.
4. Bruce R. Wells of the Providence paper referred to Jeff Bailey as "Bob". Bob Bailey! Somehow, it's a better baseball name.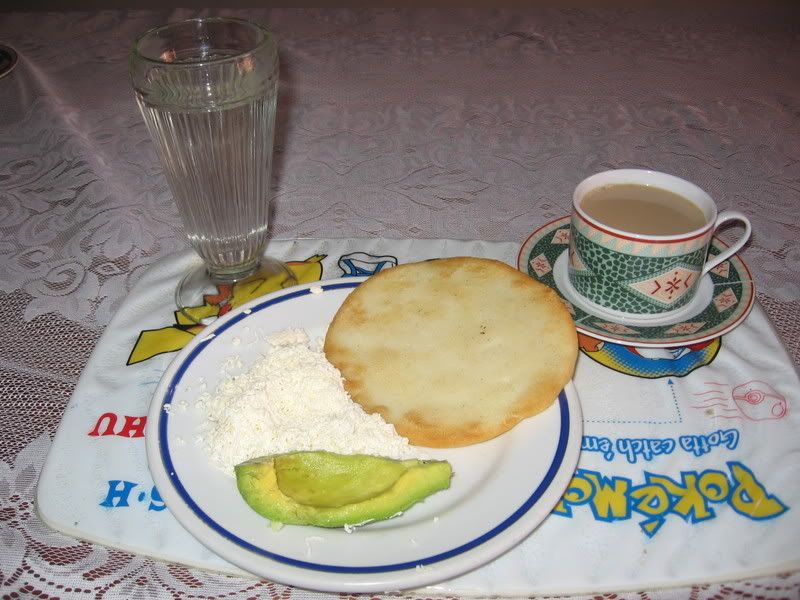 ***NEW FEATURE !!WOW!! !!LQQK!! ***
They opened an arepa place up the road called "La Arepa". Name says it all, I guess! It's in Pawtucket. I am going to have to go there and see what's what. I almost never eat arepas, since they're pretty bland.