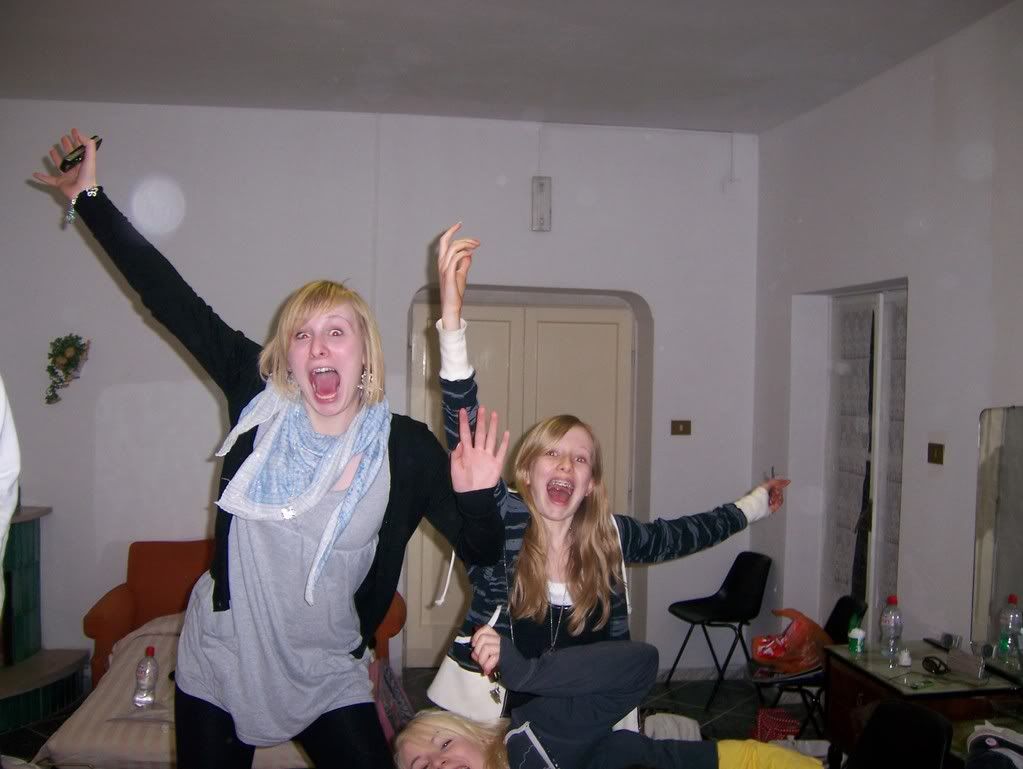 Both games of this double header TAKEN by Pawtucket! Whoo! YEAH. Whoo! YEAH.
I'm skipping the first game because Lester pitched and when that happens, suddenly the media is interested in the PawSox. So of course, you've heard about it.
(They used to be called the Tidewater Tides. When did that change?)
The Pawtucket pitching for this game was all sorts of patched together. As in, guess who started? That's right, Mike Timlin. Timlin has allegedly been a real grouch about his stint in Rhode Island. To some degree, I get it. But mostly, please get over yourself. Timlin pitched two scoreless and struck out two. He gave up one hit to Jason Dubois.
Timlin passes the dutchie to Manny DelC, who got the win. MDC pitched 2 1/3 and struck out two. Did not allow a run.
Delcarmen passes the mic to Corey for 1 2/3. Corey explodes on sight... he's like Jimmy Walker, he's DY-NO-MITE! Still no runs given up. Ace reliever Travis Hughes comes in and he is the man responsible for the run. Yes. But as Morrissey said, What difference does it make?
Norfolk's starter, Garrett "Nellie" Olson, did the unthinkable and pitched all seven innings of this game. He got the loss when two unlikely Red Sox players went back-to-back in the second inning. Yes, I speak of Michael Tucker and Chad Spann.
Jacoby Ellsbury was hit by a pitch in this game and made an error. So put that in your giant notebook.
Two things:
1. I was looking for some Pawtucket stuff on a Do-It-Yourself type video website yesterday and I found a bunch of videos by "FansOfAdam". Wow, those kids were hardcore. At first I felt kind of bad for them, but then I thought, hey, I'm probably a much worse McCoy creep than they could ever aspire to be. So I would watch those videos because that, my friend, is dedication.
2. What I meant to add is that they were an Adam Stern Fan Posse and they made t-shirts and such. I may know a thing or two about that!
3. I dug around a little bit on the PawSox website and I have to amend my prior statements. I like it now. It's the only AAA page I've ever seen that isn't assembled by MLB. There's plenty of good stuff on that site... you just have to look harder. As a dial-up user, I also appreciate the absence of ridiculous graphics, like that little video screen or the "news" slideshow.
4. Cesar Crespo is in the Baltimore system. Wow. Remember that guy? How I hated him! I wonder if he keeps in touch with Andy Abad and Trace Coquillette and Anton French?
***NEW FEATURE*** - WOW! LQQK! ****
A key rack is a terrible gift. How often does anyone ever need a new key rack? Look at the one you have now. How long have you had it? Forever, right? Any plans on shopping around for a newer, sleeker model? If you got one as a gift, what would you do? Take down your old one? NO! You would never do that!
A key rack is a terrible gift.