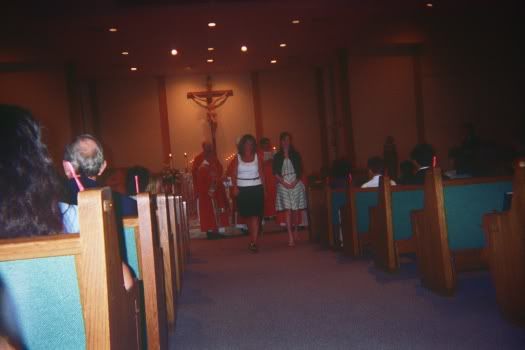 4-1 Pawtucket :D
RHP Devern Hansack v. RHP Elizardo Ramirez
Hansack pitched eight innings, perfect through seven until ruiner Aaron Herr doubled in the eighth. Bah! Hansack gave up three hits and one run and struck out seven. He threw only 85 pitches and walked NO ONE. Travis Hughes pitched a scoreless ninth. Hansack AND Hughes both had a balk called. Weird, huh?
Elizardo Ramirez pitched 6 2/3, gave up four hits, two runs, and struck out three. Gary Majewski of the Houston Majewskis ran out to the mound and shoved Ramirez into the dirt when he took over. Gary M. pitched 1 1/3 until Kirk Saarloos took over. Wait, Kirk Saarloos? Are you sure? Yes. Kirk Saarloos is in AAA.
Brandon Moss had two RBI and Joe McEwing hit a home run. Michael Tucker doubled off Saarloos. Jeff Bailey stole a base, Jacoby Ellsbury was caught stealing, and Bobby Scales was picked off. Bobby Scales was also HBP.
The Bats had nothing doing offensively. Jesse Gutierrez (first base) batted in the lone run.
Felicidades, PawSox!
Two things:
1. There was an hour and ten minute rain delay in this game. In the cold Kentucky rain!
2. Kirk Saarloos feels as though he threw like three bad innings in Cincinnati and that's why he was sent down there. Well, yeah. The last time he pitched for the big team, he faced seven batters in relief and could not get one of them out. You know what else? He's probably a pain in the ass.
3. The Louisville Courier alleges that Hansack balked because when his perfect game was broken up by Herr, he was flustered and was uncomfortable pitching from the stretch with the runner on.
4. Reds' outfielder Ryan Freel is starting his rehab with the Bats. So check that out! Gary Majewski is also a Reds refugee. He was optioned last month.
5. The Louisville Bats players auctioned off their autographed hats a while back to raise money for Virginia Tech. Homer Bailey's hat raised the second-most amount of money. You know who was first? Mark Bellhorn. Maybe some crazy Kentucky Red Sox fan just had to have it, because Bellhorn over Bailey? That's not even alphabetical!
Later!