Pawtucket WINS! 6-5 on a George Kottaras (!) walk-off home run.
LHP Abe Alvarez v. RHP JD Durbin
Okay, wait, didn't Boston pick up Durbin a few weeks ago?
Alvarez went six innings. Seven hits, three runs, one K. He also walked a couple of Lynx. Edgar Martinez followed and pretty much blew it in the eighth. The game'd been tied up by Pawtucket in the seventh but Martinez gave up a pair of runs to make it 5-3 Ottawa. Brian Corey pitched the ninth and got the win.
JD Durbin gave up two runs over six. And seven strikeouts! Stupid Red Sox. Jeff Bailey and Kottaras each struck out twice. Matt Smith was your subsequent pitcher. Then Brian Sanches, who blew the save. Sanches had a post-game hissy, to which he is entitled.
Bobby Scales Superstar knocked in a pair with his wet, naughty two-run homer in the seventh. But it was Kottaras who homered when it counted with his ninth-inning walk-off. I know! I was not even aware at that point that it was the ninth inning and I wondered why he was greeted so warmly at home plate. So it was a nice night for the catcher! Now he can go back to being useless!
Joe McEwing was the third baseman for a few innings until he was ejected. The Lynx were going for the double steal and McEwing TOTALLY tagged Roberson as he slid into third but the ump declared him safe. McEwing went nuts and got right up in the ump's face. RJ came running out and got between Joe and Ump... to no avail. McEwing got the boot. What the hell? The MiLB game log has McEwing playing second after Chad Spann replaces him defensively at third, but I'm pretty sure that is wrong and stupid. And who ejects an infielder? And Joe McEwing, a secret hothead? I hated to see him go but it was entertaining.
these are things I like:
1. I saw Devern Hansack after the game in the parking lot in a social circle with some friends of his. Just hanging. No one looked twice at him, but I did. And I knew.
2. Possibly my favorite PawSox game in the past couple of years. I had a great time. Plus we were on TV!
3. Ken Macha was at the game! I didn't even see him. Also present: my boss. I didn't see him either.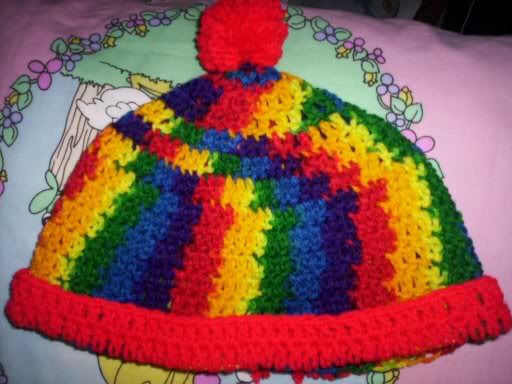 4. New portraits on the twisty walkway: Papelbon, Youkilis, Bronson Arroyo and Freddy Sanchez. When I was a soda jerk at McCoy you could spiral your way up to the top of the park, which is where we used to deposit the grill grease at the end of the day into stinky metal drums. Yucky!
5. Kottaras: "I'm stressed about my batting average."
I'm back at the park tonight for a more subdued evening. MAYBE.