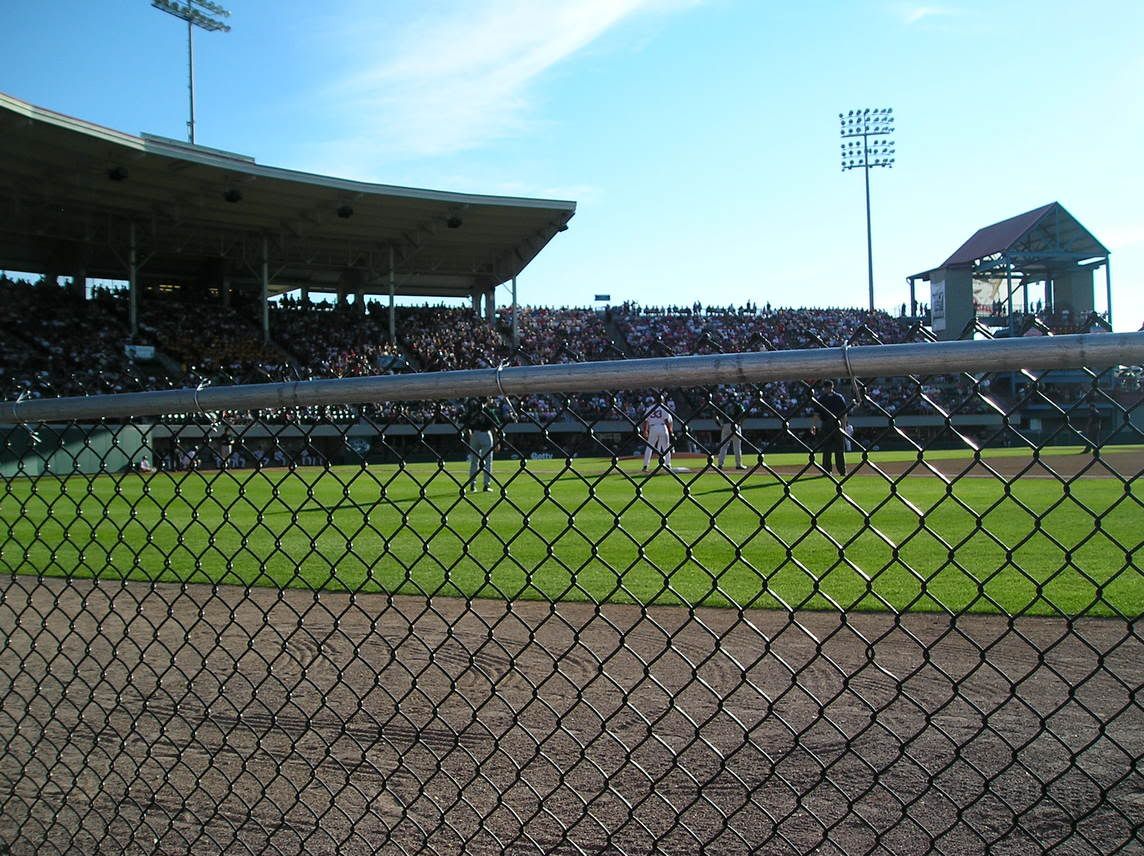 Pawtucket kicks off their 2007 season on April 5 with a series v. the Charlotte Knights. That is the AAA team of the White Sox. After that, the Durham Hooligans. Then Pawtucket, April 13. Home opener. I can't wait.
I don't remember anything about the Charlotte Knights. I tried to look up some stuff but all I could find was a scathing review of their ballpark. It is not in Charlotte. It's not even in the same state as Charlotte. It's in Fort Mill, SC, and it's a soulless hunk of concrete.
I can't even think of one Chicago prospect. I do remember Brian Daubach being on the Knights, getting called up to Chicago, and hitting a home run off of Wakefield. And then BD cried after the game. He was very emotional.
Notice how I talk about Daubach a lot? That's because I FUCKING LOVED HIM!
Also, sorry about the giant Hyzdu picture. And the picture in this post is actually of McCoy Stadium... but the Knights are the visitors!