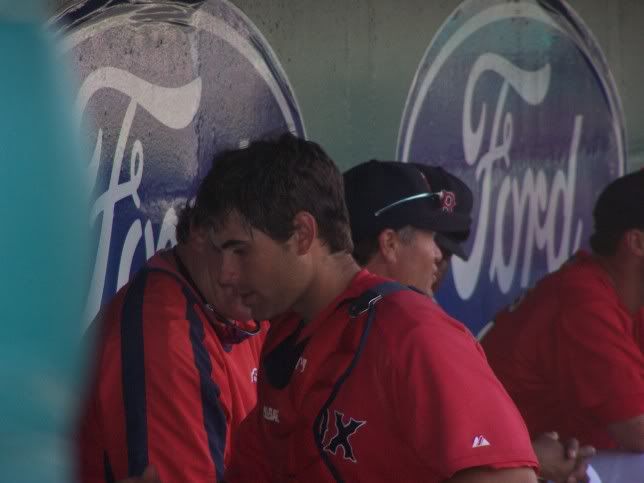 Pawtucket Red Sox will be kicking off their ST on Friday, March 16th. They have 14 versus-style games plus three or four additional "Camp Days", which I guess means they hang out and do intramurals and drills and promo stuff. I guess.
Many, many of their games will be against the Rochester Red Wings which makes perfect sense. Do people go to these games? Can I go? Can I get paid to go?
In other news, Pawtucket simpleton Jeff Bailey had himself an RBI double yesterday against Toronto. Keep up the good work, homeboy! Also, I totally forgot that Frank Thomas was on the Blue Jays. I might need an AL roster refresher soon.
11-10 in Clearwater today! The following players hit doubles: Ortiz, Mirabelli, Scales, Ochoa, Youkilis, Ed Rogers, and Kevin Cash. Nice work, everyone. Three hours and fifteen minutes. And D. Brown took over the DH slot for Ortiz. D. Brown had two at-bats but did not get a hit or anything. Maybe next time will be better for D. Brown. I really feel like this is D. Brown's year.