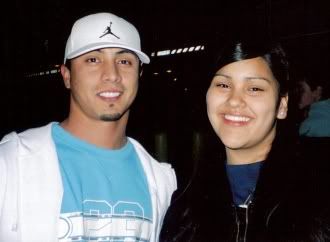 How'd I miss this? Reds pitcher and former Minnesota Twin Kyle Lohse faced former teammate Torii Hunter in a ST game and promptly threw behind him and hit the back of his head. Kyle didn't waste any time - this happened in the first inning. T. Hunter dropped to the ground and just lay there for a few minutes, but did not lose consciousness.
Turns out about a week prior Torii Hunter had knocked Lohse out of a poker game.
"Maybe I knocked some sense into him," Sore Loser Lohse joked only after he got word that Hunter was OK. "I guess I don't throw hard enough to hurt him." Ha, ha, very funny, motherfucker. It is totally on.