Pawtucket wins, 7-0. Winning pitcher is lefty Felix Doubront, with his 5 1/3 innings of scoreless goodness. Doubront gave up six hits, all singles, and struck out five. Mud Hens starter LJ Gagnier took the loss, but was probably not happy with the offense.
Fernando Cabrera entered the sixth inning with two runners on, one out. 2009 Fernando Cabrera was an exciting closer, but 2010 Cabrera hasn't closed as much and has mostly been a setup
guy
. So now he's a quasi-slop reliever, so enjoy that. Cabrera got the last couple of outs in the inning easily and got two of the new kids out in the seventh. Yay and such.
Pawtucket was up 3-0 going into the eighth, which is nothing! The Red Sox need like a 12-1 lead in order to breathe easily. Scot Drucker was very helpful in that respect. Niuman Romero singled and stole second to lead the inning off, which ruffled Drucker enough to fuck with his delivery, since he hit Daniel Nava in the... He hit Nava, I don't know where. Foot? Ass? Gut?
Big boy Ryan Shealy then singled off Drucker to load the bases. Gilbert De La Vara replaces Drucker and faces Lars Anderson, who comes through with a two-run double.
The other two eighth-inning runs scored when Reddick hit a two-run single. Reddick is back and he went 3-4 with a triple.
Tommy Hottovy and Rich Hill polished off the Toledo pie and did not allow any hits between them. How's that for the start of a weird nursery rhyme?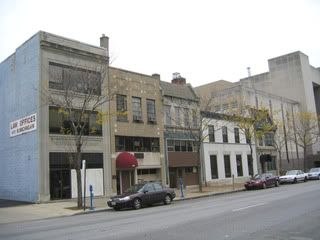 nancy knows:
1. Catcher Mark Wagner went 0-4 with a strikeout. He was the only Red Sox to not get a hit. Tug Hulett got a hit, but he struck out three times. I try to find rage inside myself to direct toward Hulett, but there's nothing there. I save it for the popular kids, is what I do.
2. I guess Jeff Frazier can die happy: He got called up by Detroit. John Wagner's
story
is very nice, indeed.
3. Gil Velazquez DNP.
4. Mud Hens newbie infielder
Shawn Roof
comes from a big baseball family, is a good dude.
5. Also brand new from
Double-A
: Outfielder
Chris
White.
6.
This blog post
is about SS, but in a way it's about the Mud Hens. The pictures are remarkable! It's 'Mike Ashmore's Thunder thoughts'!
7. Detroit
just drafted
LJ Gagnier's brother
Drew
.
I guess that's it. Here come the motherfucking Durham Bulls, who probably can't wait to spill blood at McCoy Stadium. Oh, look, Kris Johnson's pitching tonight! They are gonna eat him alive. Is there an easy way to make a firebomb out of an Ellsbury bobblehead using common household materials?
FERNANDO!!!
edit: Um, today is not tomorrow and everyone's still in Toledo. I feel really dumb. Kris Johnson will pitch brilliantly tonight, I'm sure of it.