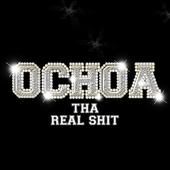 Boston signed RF Alex Ochoa to a minor league contract. Not sure what this means for David Murphy. Actually, when reached for comment via time machine, Murphy stated, "I have complete trust in this organization. I'll do whatever they need me to do to help the team."
Ochoa's a smidgen older than I am. He's spent the past three years living la vida loca in Japan (Chunichi). I hope he got to go to Kyoto. I heard Kyoto is awesome.
Back in the day, like 1995, the Mets were HOTTT for Alex Ochoa. He seriously got paid. And now look. At this point, I'm assuming he'll take on the Enrique Wilson role in Pawtucket. I can't wait to meet him. After all, he's got a ring!
More good news for Red Sox fans: Rodrigo Lopez has left Baltimore for the craggy peaks and thin air of Colorado. Lopez used to freaking deal versus guys like Will Mueller, Bob Bellhorn, Danny Mirabelli, and Ken Millar. Remember those guys? Wait, who was the fat one again?
Kyle Snyder's coming back, too, but who cares. Kyle Snyder is no Kason Gabbard.
OCHOA!!