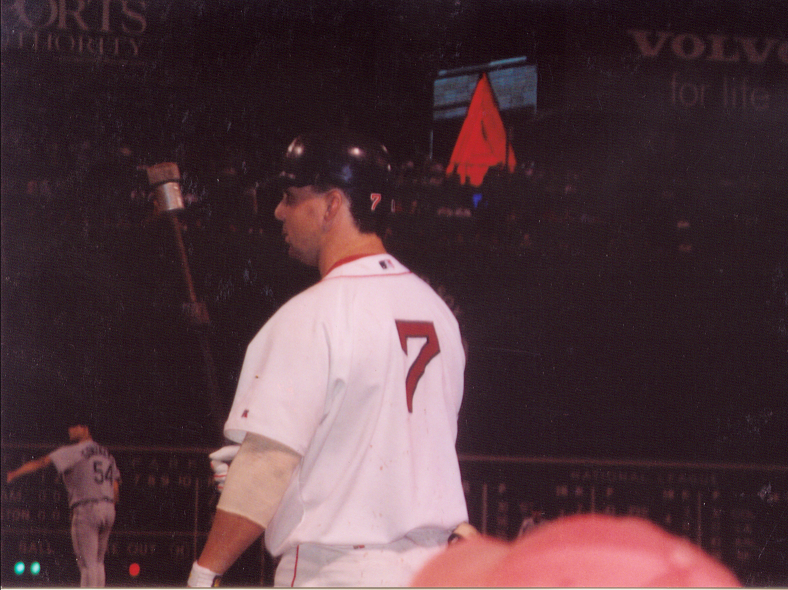 Recently I posted something about Foulke pitching to Trot. Turns out I flunked math or something because Foulke and Trot are on the same team. Keith Foulke did not return to the White Sox. My bass!
I did not really give a proper send-off to Nixon.
I don't want to tell a lot of Trot Nixon stories, nor do I want to essay it up and do a whole "What Trot Nixon Means To Me" thing. I was looking through my album and I found a pair of photos... one from Fort Myers in '04, one from a Fenway game I went to where I sat by the on-deck circle. Spring Training pictures are wrecking me lately. This time of year is heartless.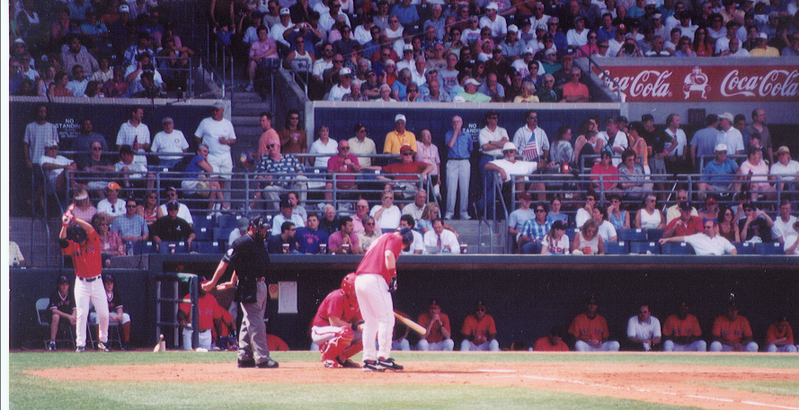 I'm listening to 'Four Cornered Night' and I'll just say
Trot Nixon
You're the only summer that I think I'll ever know