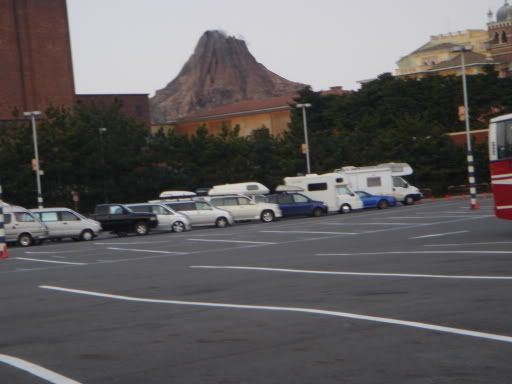 One of these days, I'm going to be at the grocery store/carnival/beach and I'm going to see someone who was in a Fenway crowd scene on one of my DVDs. There is no doubt in my mind that I'd walk up to them and mention it. With uninhibited excitement.
There's a scene in the 2003 Cowboy Up! DVD where BK Kim is running and you can see my party of four sitting behind home plate. You cannot see our t-shirts spelling out "TROT", but there we are. We were perhaps overly boisterous for the premium seats we'd paid a fortune for. Tim Wakefield pitched that game so I had a batter's perspective on the knuckleball. When I watched the video of that game, I could hear one or more of us shouting, "SHOW 'EM THE DANCER!!"
Trot did not even play in that game. Our shirts were for naught. Well, aside from my riding the T in from Quincy Adams with a giant T on my shirt to meet R, O, and the other T on Yawkey. I wanted to be O, damn it.
I still wear that shirt once in a while.