BISONS TEAR HOLES IN SOX, TAKE SECOND GAME 7-3
Pauley pitched 5 2/3 innings and gave up three runs on nine hits and struck out six. Holdzkom pitched 1 1/3 innings and walked three Bisons but gave up no further runs. If you want to blame someone for the loss, you might as well blame Edgar Martinez who gave up the other four runs. Or you could blame George Kottaras for his ninth inning throwing error which caused Ryan Mulhern to score from first. Or you could blame the Pawtucket offense for being anemic as usual. Or you could just realize that when you point the finger at someone, you're also pointing three fingers back at yourself.
John Koronka pitched six innings and gave up three runs, only one of which was earned. He walked two and struck out four. Juan Lara pitched the next two innings and got the win. Some Koplove guy pitched the ninth.
Jeff Bailey was HBP. Wow, he must be setting some kind of a record. He doesn't come off as a jerk, but maybe he secretly is. Maybe he's a real dick. Ed Rogers hit a fruitless double off Koplove.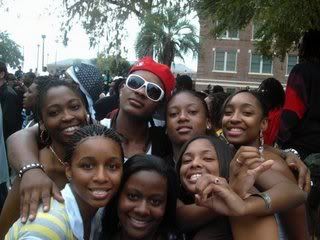 Van Every doubled and homered.
Go get 'em tomorrow, guys:
1. It has been revealed that Brandon Moss played first base as an 'experiment'. Moss said that when the first inning was over, the first base coach for the Bisons asked him if it was his first time at first. When Brandon M asked how he knew, the guy said, "I could see your glove shaking."
2. Okay, his name is Mike Koplove and he's a sidearmer and he writes a really boring blog for a website called "Zonecoach.com: Official Web Site of S.C.O.R.E. Performance Systems". Excerpt: "Anyway, the lesson learned here is that one of the fastest ways I have found to get myself out of The Zone is to recognize that I am in it in the first place, and then to start desiring certain results as opposed to simply staying with my specific task. Attaching myself to the situation was a sure fire Zone Breaker. After the walk I stepped off the back of the mound and told myself to just be aggressive and not worry about the result. The funny part of it all is that because I put myself back into The Zone I struck out the next batter anyway."
3. The Bisons were bitching about the strike zone last night and one of 'em got ejected. Then Prieto dropped his bat after he was called out later in the game and he got the boot. All he did was drop the bat! Kevin Cash had to stop catching and play third base after Ed Rogers moved over to second for Prieto.
4. New kid pitcher John Barnes is a knuckleballer. Wow, move over Charlie Zink!
5. David Murphy? Hasn't left Pawtucket yet. He's stamping his feet! No, it's his wife. She's about to have a baby so he wanted to wait for that to happen. Pfft. Wusses.
6. Heard that most PawSox players have been elusive lately, avoiding the autograph hounds and the kids and everything. So if you're looking for hot, wet, naked autograph action... prepare for mild disappointment.
I didn't go to this game today because it was a day game. Sorry.