I can't wait for Allentown '08. No more typing out "Scranton/Wilkes-Barre". Allentown Yankees win again and sweep Pawtucket, 3-2.
Breslow started and went three innings, giving up three hits and a run. He walked a guy and struck out four. Not bad for a reliever. He was followed by Holdzkom, Corey and Hughes. Holdzkom and Hughes each gave up a run and Hughes got the loss.
Manning pitched the first three innings for Allentown. He was followed by Ohlendorf, Veras, Britton and Beam. Ohlendorf gave up the Pawtucket pair of runs.
Kielty, Ellsbury, and Spivey all doubled. Kevin Cash homered. Hey, KC... how's the Sunshine Band?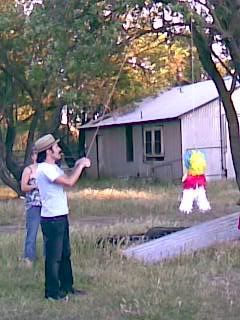 The Yankees' hits were all little single-y shit. Chip, chip, chip.
two things:
1. Erubial Durazo! SHUT UP! I totally forgot about that guy. I will always remember him from that 2003 ALDS. One day I will talk about 2003, but I'm still suffering a little.
2. This was game 2, I think, of the second double-header with Allentown. Pawtucket didn't win any of the four or five games against the Yankees.
3. Hansen update: the Providence Journal is reporting that Hansen has a bruised forearm from an off-the-field incident. Sheisty!
4. Jeff Bailey has a sore neck and Kottaras has a sore knee. McEwing was not in the lineup either. No wonder they lost.
Pawtucket starts a series versus the Syracuse Chiefs tonight. Come on, guys!
Edit: Once again, I made a franchise mistake. It's the Ottawa Lynx that are moving to Allentown. There's no escaping Scranton/Wilkes-Barre!