3-1 Red Sox as they beat a team that's worse than they are. Go Twins!
David Bromberg started for Rochester and managed to get into the seventh inning before being replaced by one of the Lugos. Jose, I believe. Pawtucket racked up eight hits v Bromberg, leading to their three runs. Bromberg rather gamely threw 102 pitches, like, OMG. But wait until you hear this...
Fabio Castro threw 99 Pitchballoons! Of course, it's not like Castro pitched eight innings like former maestro Devern Hansack. It was 6 2/3, just a little more than Bromberg. The cool thing was that Castro only issued two walks. Usually, he walks half the park, so well done. Not only that, but Castro struck out 8 Red Wings.
Remarkable!
Scoring? Don't mind if I do! A rather insouciant Lars Anderson led off the second inning with a triple, which must have been so exciting. I'm excited just thinking about it. I'm setting it to music in my mind - How about 'Be My Baby' by the Ronettes? YES.
Jorge Jimenez grounded out shortly thereafter, scoring Anderson to put the Red Sox up 1-0. Third inning, Gil Velazquez leads off with a double. Not quite as exciting as a triple, but I'm still fanning myself over it. This time, it was Hermida who got the RBI with his single to right.
Rochester put up their first run in the bottom of the third, when that damn bastard Dinkelman hit an RBI single. Pawtucket scored its third run in the fifth, when Hannahan came up with Velazquez on third and Reddick on second. Hannahan did not hit a home run, but he did ground out over to first so Velazquez could fly home. 3-1 Pawtucket and no one scored after that, so fuck it.
Robert Coello and Dustin Richardson provided relief of superior cut and quality, holding the hapless Red Wings to zero point zero zero more runs. They were later spotted smoking celebratory blunts in the parking lot with Jimenez and Anderson while playing 'Cinnamon Girl' over and over...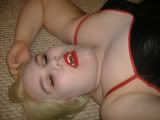 Go, team, go. RAAAWWRRRRRRR.
1. Gil Velazquez went 3-4 with a double. He was
really, really smelling good
.
2. Aaron Bates, Mark Wagner. Two men with absolutely nothing in common. Are about to go on the journey of their life. (0-4 with a strikeout.)
3. "Velazquez actually should have been retired because he wandered too far off third on Jack Hannahan's grounder, but he ended up scoring when the Wings couldn't execute a rundown." - Kevin
Oklobzija on
the fifth inning play.
4. Oklobzija?
5.
Bromberg
is a triple-A
newbie
, having been promoted from New Britain back in July.
L.A.
girl, L.A. world.
6. Me, I've been to the Rochester ballpark twice. Wicked nice park with good beer. The first time I went, Keith Foulke was there rehabbing and of course he was used as an ineffective reliever and lost the game for Pawtucket. This was probably when I started realizing that winning and losing were kind of irrelevant in triple-A. I related this story to former PawSox righty Marc Deschenes, who I LOVED, and he rather politely expressed dismay. Deschenes was so awesome. Those were happier, more innocent times.
Tonight! Ramon Ramirez, Anthony Swarzak. You do not want to miss this. Unless you're going bowling or something.
GIL VELAZQUEZ!!!!