6-1 Yankees. I knew Juan Miranda was going to get us.
If I'd have been at the game yesterday, I certainly would have been shocked to see starter Ramon Ramirez come out for the seventh inning. In Pawtucket, that usually means that they don't give a crap about you. Unless you're throwing a really tight game, which Ramirez was not. Only after Greg Golson homered did they give RR a break in favor of Robert Coello. Thanks for the 95 pitches!
The game started with a single and an error by shortstop Navarro to put a pair of runners on for Juan Miranda, who of course chose that time to go deep. And you know, for a while, no one scored! But hotshot Jesus Montero hit a solo home run in the sixth to make it 4-0. Then Golson's home run. And Michael Bowden's ninth inning resulted in one more run for the Yankees.
Pawtucket's lonely run came in the ninth versus SWB reliever Amaury Sanit, when Aaron Bates hit an RBI double. Atta boy. But whatever, game over.
Little
David
Phelps
got the win for Scranton.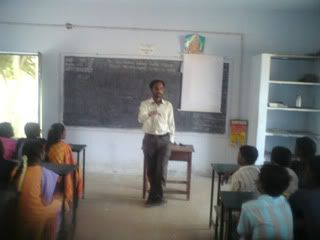 two things:
1. Saltalamacchia went 0-4 with three K's.
2. So far, Bowden's just as uninteresting a reliever as he was a starter. I think other people are impressed, because I keep hearing how great the move is and what a great kid Bowden is, etc. DEVELOPMENT IS BORING! I don't remember a youngster named Jon Papelbon going through this shit. Papelbon blew through triple-A with authoritah! I suppose I'll have to be a little more patient.
3. "It was a different pitch each time. Sometimes his slider was good, then would disappear for a little while. His fastball command was a big part of it. It was a full mix for him." - Catcher Chad Moeller on
Phelps' start
.
4. Amaury Sanit had just come back from a
drug suspension
. Nothing interesting, just PEDs.
5. What the hell is
this
supposed to mean? Is Scott Ham being sarcastic? "Scranton: Jesus Montero hit his 12th home run of the season, while David Phelps bounced back in a big way to lead Scranton to a 6-1 victory over
the future HOF'ers wearing Pawtucket uniforms.
" (italics mine)
Tonight! Adam Mills. Jason Hirsh. See you tomorrow!