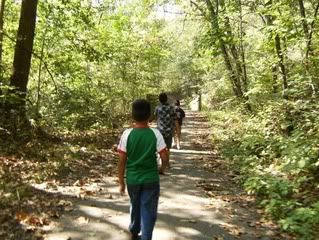 5-3 Bisons. Sorry, Tennessee!
Buffalo starter Fernando Nieve got the win. Nieve worked his way into the seventh inning, but Lars Anderson singled with two outs and Yamaico Navarro homered to make the game 4-3. Elusive pitcher Michael O'Connor trotted out from the bullpen and got that last out. Strikeout, Jeremy Hermida!
But now I must reverse gears and hit up Inning Six. Oh, Inning Six... Only you understand me. Fabio Castro was still in there and the score was tied at 1-1. Justin Turner led the inning off with a single and left fielder Lucas Duda hit a home run to right. Hey, isn't that what Pawtucket did in the seventh?
And then, still with no outs, first baseman Nick Evans doubled. Castro got Kirk Nieuwenhuis to strike out, but he walked V. Pascucci. Good night, sweet Fabio. Enter Robert Coello and his gold chains.
Mike Cervenak greeted Coello with an RBI double to left, bringing the score to 4-1. I love Mike Cervenak, but I told you that before.
Coello made for the exits with one out in the ninth and catcher JR House on first. Tommy Hottovy evidently couldn't handle the situation, giving up a couple of singles and throwing a wild pitch and allowing House to score. Wow, this must have been such a great game.
classic clips:
1. Yamaico Navarro, home run number three. Lars Anderson has seven all year. Better watch out!
2. This is Mike Cervenak's third year in the IL. Feels like longer, doesn't it? MC got in a few games with the Phillies in 2008, which means he's got a WS ring. Just like Ricky Gutierrez!
3. Peter Gobis! Gobis explains
Nieve's preparation
for a Mets call-up.
4.
"[Duda's] easily the most important player for the Herd as they stand on the precipice of the IL Wild Card and with the formerly turbulent relations in Buffalo currently on a good note, is it worth short-circuiting the Bison's late-season run for the playoffs only to sit Duda on the major league bench as Carter's understudy, with FMart already on the 40-man and Bay eventually on the way back, all while the Mets fall out of contention?"
- from
Amazin' Avenue
5. Daniel Nava went 0-4 with 2 K's. Dusty Brown went 0-4... of course. Poor kid.
6. Niuman Romero got a hit and a stolen base, and I'd like to take a minute to talk about Romero. I think he's great. I love the way he plays, doesn't try to do too much, but does all the little things right. He bunts! He steals! He doesn't act like a spoiled brat when he strikes out in key situations. Is he exciting? Maybe not to you, but I love him. I like my players solid, ordinary, and sensible. None of this Kolbrin Vitek crap.
7. Romero also has one of the most fancy and lovely autographs I've seen from a PawSox player. It's almost calligraphy.
8. I know lots of Boston fans hate Romero because he's not Kevin Youkilis, but I would hardly call his appearance a '
fiasco
'. What the hell did people expect?
Tonight! Nothing. Double header tomorrow, featuring Kris Johnson and Ramon Ramirez. Ugh.