Saw him at the GSBD last year in an ugly suit and he reeks of it.
PawSox win 6-5 in eleven innings. Fernando Cabrera gets the win in relief.
I like to imagine Fabio Castro receiving the team MVP award, wearing that floral doodad that they put on race horses around his neck. I realize that for many reasons, he won't get it, but I can make a strong case for it, starting with his good-natured flexibility and surprising effectiveness. Castro walks maybe too many batters, but it seldom results in catastrophic runs-scoring by the opponent. And he went to Boston. And he stood on his chair at the luncheon. And I love him.
Castro pitched into the sixth inning, giving up only one Yankees run on three hits/three walks. It was a solo home run by Jesus Montero, and what can anyone say about that? At that point, Castro was politely asked to leave the field so Robert Coello's right arm could come in and RUIN CHRISTMAS!!! Coello was like special ed out there, giving up a two-run homer and making things a little awkward in the dugout. RUINER!!!
So Castro didn't get the win and the game was tied 3-3 at that point. Pawtucket pulled ahead by a run in the seventh, when reported prick Eric Wordekemper gave up an RBI single to Navarro.
Amazing super-talented prospect Michael Bowden gave up two singles and a walk to load the bases in the eighth inning. A sac fly by left fielder Chad Huffman tied the game up once more.
Albaladejo took over for the tenth inning and walked Navarro, who scooted over to third on a balk and a stolen base. Velazquez came up with two outs, but nothing happened. In the eleventh, Bubba Bell led off with a single and stole second and then third base. REMARKABLE! Saltalamacchia doubled. Albaladejo does not set saves record.
Designated hitter
Lars
Anderson singled to right, scoring Saltalamacchia. 6-4 Red Sox! That was great, Anderson.
Cabrera tried to close out the eleventh, couldn't quite do it, so Manuel had to come in and get the last out. He makes it look so easy.
And that is how you win a ball game. Congratulations, PawSox. Except you, Coello. Castro deserved that win.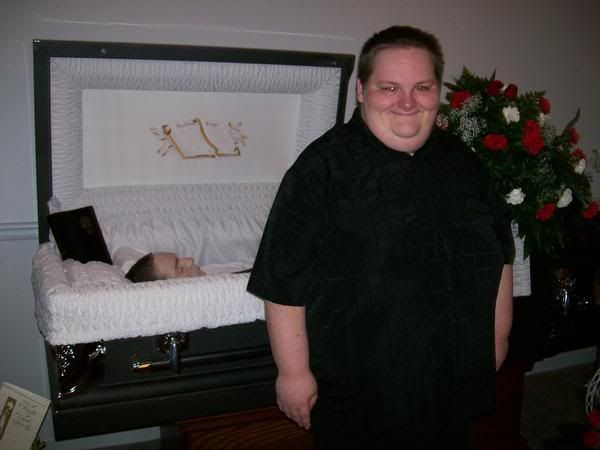 Did I miss anything?
1. Everybody on the Red Sox got a hit last night. Daniel Nava went 3-6 with a home run. Thank you so much for that, 3:16.
2. This is the Wordekemper thing: Eric intentionally tangled up the dangling buckets/milk jugs at McCoy just to be a dick. Also, he pulled baseball cards away from fans saying, "How does it feel to want?" This comes from someone who was there, a man who never has anything bad to say about any player, a man who insisted that Bubba Bell was a really nice guy when I said bad things about him.
3. In a related story, I take back anything bad I said about Bell. Clearly he is one of the good guys and I am a fatass blogger with an axe to grind.
4. Kevin Russo has
played every position
except catcher, pitcher, and first base. He's like Joe Thurston! Just to show off, he'll probably play catcher before first base. Kevin Russo is wacky like that.
5. The PawSox are
the only team
to score more than one run off Albaladejo this season.
6. More good stuff from
Donnie Collins
!
"With one out in the 11th, Bubba Bell hit a low line drive toward third baseman Eduardo Nunez. Nunez caught the ball near his feet, turned to show third base umpire John Merry that he had made what he thought was a catch, and noticed Merry motioning the ball had hopped into his glove. Nunez fired to first after noticing the call went against him, but it was too late. Bell sprinted down the line and was called safe. Replays showed Nunez made the catch in the air, with the bottom of his glove resting on the ground."
7. And Eduardo said... "I don't know how he made that call. I was asking him where it hit. I was showing him I had the ball in the glove, and then I see he's saying safe. It ended up being the worst part of the game." - also D. Collins, who's so close to Rochester's Jim Mandelaro for my favorite IL writer.
You know what? This is good enough. Tonight! Iron Pigs v Kris Johnson, who I hate. And evidently Nate Bump is still alive.