Rochester WINS! 7-2 before a crowd of 6,212. Red Wings starter
Eric
Hacker
gets the win after
pitching
five scoreless innings.
Red Sox starter Kyle Weiland had a lesser, more disappointing night, letting down his parents who sacrificed so much. Weiland squeezed out three innings, giving up four runs on seven hits, including a solo home run to Trevor Plouffe in the third. Weiland continued to suck in the third, throwing who knows what to Dustin Martin so he could triple. And then Bailey hit an RBI single... Yeah.
Pawtucket reliever Tony Pena's relief was not much cuter. Pena stacked three more run-stuffed innings atop Weiland's, allowing Rochester to score three to bring the total to 7-0.
The Red Sox finally got some work done in the bottom of the sixth, when Reddick led off with a walk, Navarro doubled, and Kalish doubled to bring them both home. But that was it. No more scoring. You can all go back to watching TV shows about coupons.
Jason Rice and Clevelan Santeliz combined for some stone cold sexy scoreless relief. Rice struck out Chase Lambin, Ben Revere, and Brian Dinkelman during his two innings because he's el mero mero.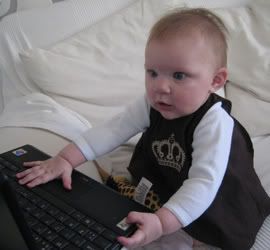 migajas:
1. Jeff Bailey is going to strike out a lot this season. He's a
good man
and he puts it down, but I have doubts. He was hit by a pitch last night, so at least he's got that right.
2. Eric Hacker was
Pitcher of the Year
in the PCL for 2010. He came from the Giants org.
3. Dinkelman hit two doubles and Plouffe ended the night going 3-5.
4. Yamaico Navarro's off to a good start! The pretty pesky poltergeist went 3-4 with two doubles. Contrariwise, Nava went 0-4 with two K's.
5. Pawtucket loaded the bases in the ninth, but Josh Reddick failed to get a run across, instead grounding into a double play. Instead of insulting him, I'll just say 'It happens' and it's a long season so better luck next time.
6. Jose "Igresias" was spiked by Plouffe in the fourth, but he is just fine. And there really is no fucking excuse for not spelling the players' names right,
KEVIN PEREIRA.
TONIGHT! Buffaloney! Matt Fox will face off against lefty weirdo Pat Misch. Are you going? Let's go! We should totally go! It's gonna be freeeeezing!!!!!!!!