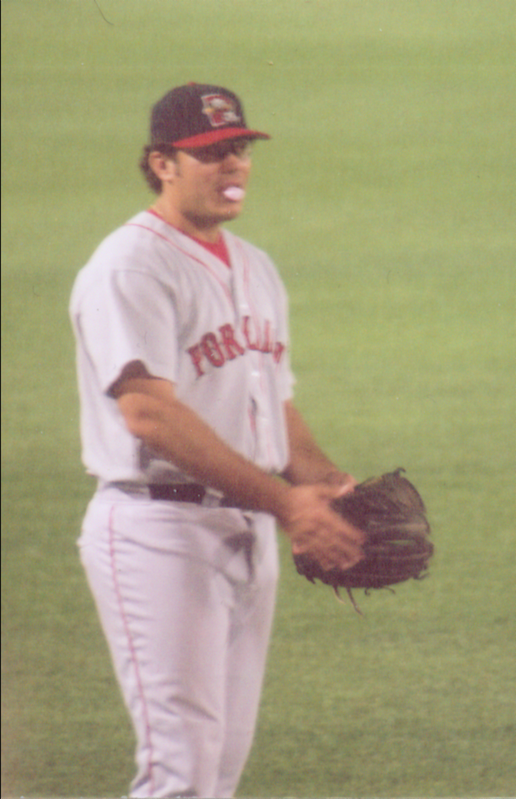 Recently I noticed that former PawSox infielder Josh Wilson was released by the Mariners or something. And I wondered if I should mention it. Not that I care, because I don't. All I really remember about Wilson is his catastrophic blonde highlights.
I may occasionally check in on some former players, but I certainly don't want to be the curator of forgettable IL'ers. I'm obviously very busy and don't have time for all of that. Besides, don't the radio guys take care of that stuff?
Except I came across
this thing
about Hunter Jones. Jones was released by the Marlins and is currently recovering from TJ surgery. And you guys probably already know the answer to this, but do you necessarily need to go through with the surgery if you're not going to pitch anymore? Because, really, Hunter Jones.