Durham Bulls WIN! 1-0.
Can you see that I am serious?
Looks like I should have picked Durham as my secret triple-A vacation. Bulls starter and gaming enthusiast Jeremy Hellickson pitched five..., whoops, make that six... WHAT. Hellickson pitched eight innings. One walk, one hit, five strikeouts. 96 pitches. I think he is going to kill me!
Durham first baseman Ryan Shealy hit a solo home run in the second inning and that was all they needed.
Aaron Bates
got the only hit for Pawtucket, a single.
Josh Reddick is no longer the leadoff hitter. Reddick has some serious problems at the plate right now. Tug Hulett batted first, but that is maybe not who I would have put there. How about Angel Sanchez? No one on this team's stealing bases, anyway... Pawtucket has less SB than anyone in the IL!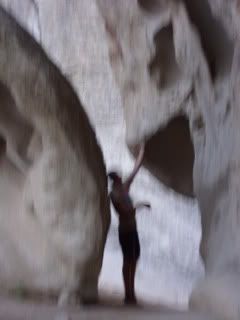 Let's all just focus, here:
1.
Hellickson
is ready, but are the Rays?
2.
Six-man rotation
in Tampa featuring JH?
3. Hellickson is a
hot shot
.
4. JH is Tampa's
number two
pitching prospect.
5. Strasburg is not the
only flame
in town.
6.
Fantasy evaluation
from January. No, you should read it, it's good.
7.
Scouting repor
t... with video!
8. Is Hellickson gonna get some work in Tampa this year?
No
? And for crying out loud... Hellboy? Weak scene.
Et cetera.
Tonight! More Bull shit. Lefty Heath Phillips will face Michael Bowden. Isn't that nice?