Pawtucket WINS! 12-4. Is this the 2010 record for runs scored? Probably. I don't feel like looking it up. If you really cared you wouldn't be reading this anyway.
I just wrote a collection of short pieces called "A Gallery of Poor Charlotte Pitching".
Chapter One: Matt Zaleski
. Zaleski started off okay and the first couple of innings went pretty smoothly. Howwever, Busty Drown led off the third with a single... oh, wait, Brown got picked off! That was dumb. Brown is not the kind of guy who should have a big lead off first.
After that, Jimenez and Romero hit back to back singles. Romero snared second on a wild pitch. Josh Reddick grounded out and Jimenez scored, giving Pawtucket its inaugural run of the night.
What else was good?
Chapter six: Three Pitchers, Six Runs
. Daniel Nava came up second and hit a solo home run. It was glorious, I'll just bet. Zaleski then put a couple of runners on base and was replaced with Scott Elarton. Scott Elarton! What is up, you old GOAT!
Lars Anderson was not impressed and hit a two-run double. Dusty Brown was even less impressed and hit a two-run homer. Scott Elarton was deflated and wondered how he was going to explain
this
to his kids.
A clearly broken Elarton then walked Jimenez and gave up an RBI single to Romero. At long last he was replaced by Wes Whisler, who got the last out. Elarton was later found slumped over in the shower, shaking and crying and feeling dirty.
Fabio Castro made Red Sox fans a little nervous when he gave up three runs in the seventh to make the score 7-4. Dayan Viciedo hit his sixth home run of the season right out of the gate. I heard he's got that Prince Fielder physique. Donny Lucy singled and Robert Hudson saw an opportunity and seized it by hitting a home run. Please remind me who Robert Hudson is. Is he related to Slash?
No fear! Josh Reddick hit a three-run homer in the top of the eighth. You've seen some satisfying Josh Reddick production lately, haven't you? How about baking him a cake?
The Red Sox scored two more runs in the ninth in a sacrificial light. Lars Anderson and Dusty Brown can take credit for that. Chad Paronto stepped up to shut the door in the ninth and didn't give up any runs in spite of a walk and a couple of singles.
Know what my book needs? An editor!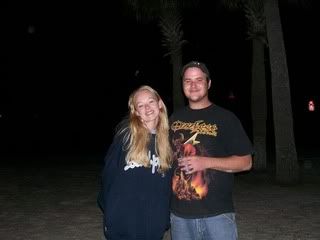 i can turn on anyone:
1. Charlotte pitchers were wild: Elarton, Whisler, and
Zaleski
each threw a wild pitch. They also threw a post-game toga party and did beer funnels. Wild!
2. Boof Bonser wants to find his way back. To your heart. This rehab thing is really, really important. Bonser needs to get back to Boston to help the team!
3. Brent Lillibridge stole his 13th base. He is tied for the lead in the IL.
4. Robert Hudson is very mysterious. You should try digging up info via search engine. Just try it!
Okay, well, evidently no one's really into the Charlotte Knights. Not much coverage out there. Tonight! Kris Johnson (bleagh) v Dan Hudson, who might be related to Robert Hudson.