5-4 Pawtucket, yes it happened, yes I was at the game but I left for a party, and YES. I missed the dramatic finish. Sucks to your aunty!
Boof Bonser started for the Red Sox and after a shaky first inning (two singles, two walks), kinda settled in and even set the Tides down in order from innings 4-6. Bonser is growing on me. I wonder how long he will stay in triple-A?
So Bonser pitched six scoreless innings with five strikeouts (and boy, were those strikeouts pretty) and Norfolk's Chris George matched him fairly well, going five scoreless himself.
So, the game's at zero zero and it's bottom of the sixth. Good news: Bubba Bell doubled. And Angel Sanchez doubled. One nothing!
Scott Atchison is popular. Atchison jumped into the game for the seventh inning, hoping to perpetuate Bonser's scoreless ride. It was not to be. Three consecutive Norfolk singles loaded the bases with no one out. Catcher Adam Donachie stepped up and very helpfully hit a two-run double, bumping the score up to 2-1 Tides. Hey, that didn't work!
Invisible effective reliever Dustin Richardson took over. DR got the next two batters out, but a smiling Robert Andino hit another two-run double for Norfolk. 4-2 Tides.
What do you do then? You get to work, is what! The Red Sox got one back in the bottom of the seventh when Dusty Brown hit an RBI double. And then with Kam Mickolio pitching in the ninth, Dusty Brown hit a three-run walk-off homer, made possible by Lars Anderson's walk and Aaron Bates' single. Everything's coming up Dusty!
Mickolio took the loss for Pawtucket. TJ Large got the win. Large pitched a scoreless eighth with one strikeout. Screw you, Bonser!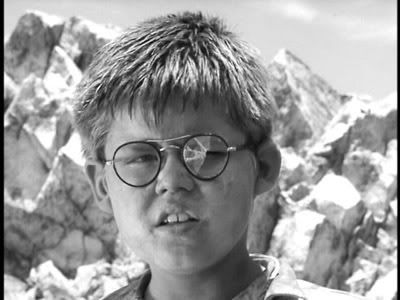 perps:
1. HOLY HELL. Chris George? Why do I not remember him being blazingly hot when he was with Pawtucket last year? How did I overlook that? I'm not talking about his pitching, either. BANGIN'.
2. Tides shortstop Robert Andino hit two doubles.
3. Geez, I hate to point out the mistakes of professionals, but McCoy PA guy Jim Martin called Danny Figueroa 'Paco' (there is a Paco Figueroa on the team). Martin is pretty much perfect otherwise and I think he is awesome and I almost feel bad pointing this out. Even though he cheats on us with the Bruins.
4. Daniel Nava went 0-4 with a strikeout. In a related story, how many times are we going to hear the stupid story of Nava leaving tickets for a certain female celebrity? Wow. That is so interesting. You know what else is interesting? Nava leads the team in OPS. And OBP. And RBI. And hits. And home runs. And Nava is seventh in the league in OPS.
5. Know who's leading the IL in home runs? Guess. No, guess. HESSMANIA!!!! Mike Hessman. This guy cannot be overlooked anymore.
Tonight! Pitching with a chance of hitting. Felix Doubront v Troy Patton. So go hither, lovers of Felix. BYE.