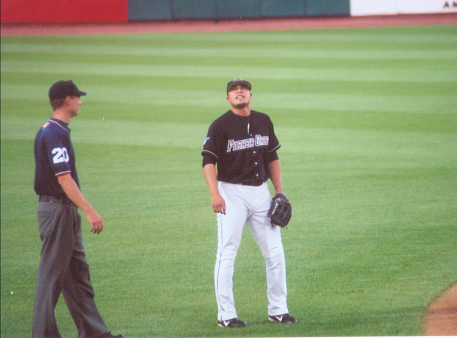 Remember
Fisher Cats
shortstop and, well, hottie Sergio Santos? I loved that guy!
A couple of years ago I heard that he was attempting to reinvent himself as a pitcher. Ho-hum, turn the page. And then nothing more.
Except! Not only was the experiment successful, but Santos got really fat and got himself a job with the Chicago White Sox! Holy hell! Read all about it
here
.
In 2007 I attended the
Eastern League All-Star Game
in Norwich. Sergio Santos won the home run derby. The crazy, thick fog ruined the game. I could not even see the outfielders. Hell, the batters couldn't see them either. Santos won a lawn tractor which he immediately tried selling.
Minor leaguers need money, not tractors.