Braves
win again
, 4-2.
Michael Bowden... well, go look at his line if you want. You probably don't need to. Just picture his last five starts. It's pretty much the same thing. I don't get it and I don't get him.
James Parr got the win for Gwinnett. Because he's such a fucking awesome pitcher.
Let's look at the offense... GAAAAH! MY EYES!! GET IT OFF ME!!! No, seriously. Okay, Bubba Bell went 2-4 and you can credit him with both Pawtucket runs. Bell hit a two-run double in the seventh. That'll lift your spirits if you haven't scored the entire game! He's like cocaine!
Dusty Brown struck out three times. Brown's third on the team in walks, though, after Aaron Bates (!) and Hulett. Aaron Bates has impressed me so far this year because he's much better than last year. Bates still strikes out like a mofo, though.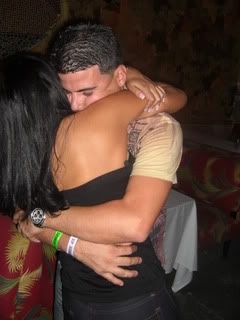 que mas? AAAY! QUEMADOS!!!
1. Wes Timmons hit a triple. Whenever I picture Timmons in my mind, he's got a blondie wiffle cut and a smushed, flushed face. He may or may not actually resemble this image.
2. Angel Sanchez walked twice. He should try strutting next time.
3. James
Parr
is
not highly regarded
by Atlanta
Braves
fans.
4. Oh, and get this: Parr threw 111 pitches last night. THAT IS INSANE!!! Newsflash: This is not real life. You are not facing the Giants.
5. This game was Bowden's first loss.
6. Dusty Brown was really busy last night: He stopped base-stealing from Joe Thurston and Clint Sammich and picked off Thurston.
7. Scott Atchison pitched a couple of innings and no one good got to see it.
Last chance, Pawtucket. Randor Bierd's going to do his best to get a win v Gwinnett tonight. Then off day, then Charlotte. Since I'll just be twiddling my thumbs tomorrow, I'll have to come up with something good.
FREDDIE FREEMAN!!!