11-3! Pawtucket! And it's not hot anymore!
The Cast (in order of appearance)
: Edgar Martinez - 4 2/3 innings, five hits, one run, three walks and four strikeouts. Not bad!
Hunter Jones - 1 1/3, three hits, two runs, one walk and one K. Jones was yanked in the seventh after walking Andy Green and allowing a single to Drew Anderson.
Eric Hull - One inning, one hit. That's it.
Chris Smith - Two innings, one hit, one strikeout. Chris Smith continues to be a dream reliever. I believe he can get me through the night.
Mabel Martinez started for Louisville. Oops, I mean Ramon Ramirez. And he started off pretty tuff, allowing no hits through the first four innings. Then he gets to the fifth and all sorts of hits start happening, the most exciting being a Van Every triple.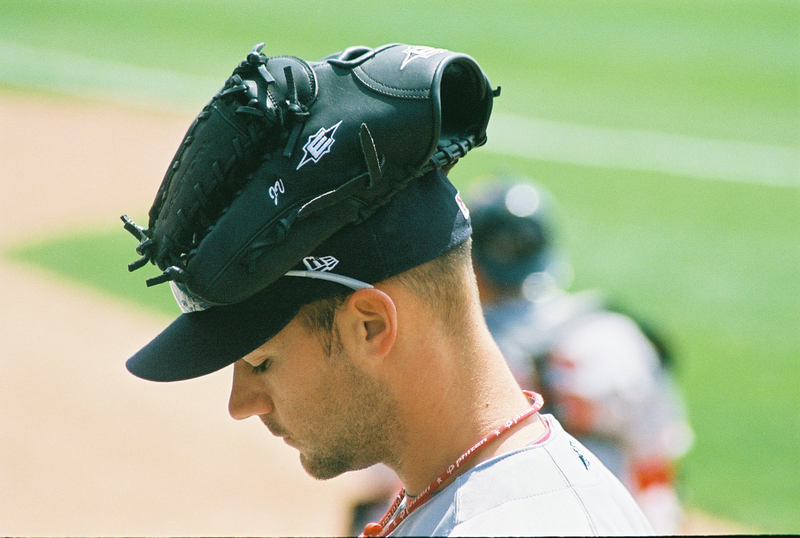 It was totally JV's birthday yesterday, figuratively speaking. I'm reposting the terrific photo I took of him in Buffalo. What a cool kid.
Matt Belisle took over from there and helpfully allowed a couple more runs. Marcus MacBeth pitched a memorable third of an inning... he's the guy Dusty B. hit a grand slam off. Mysterious reliever Camilo Vazquez finished off the game and did a great job, but it was pretty much too late. Sorry, Tennessee!
Hit after hit: You love Joe Thurston. You love his pants. You loved his three-run homer last night! He shared his four RBI night with catcher Dusty Brown, who hit a grand slam. Oh, Dusty!
Ginter, Bailey, and Lowrie all doubled. As I mentioned earlier, Van Every hit a triple... but really, even better was his outfield assist. He threw the ball a million miles in to Brownie and got the runner out at the plate to end the inning. It was so great. Everyone was so happy.
Chris Carter and Gil Velazquez had tough nights, going 0-4. Velazquez made a sweet defensive play at second base that I cannot really describe. You had to be there eating peanuts like I was. While you were painting the garage or something.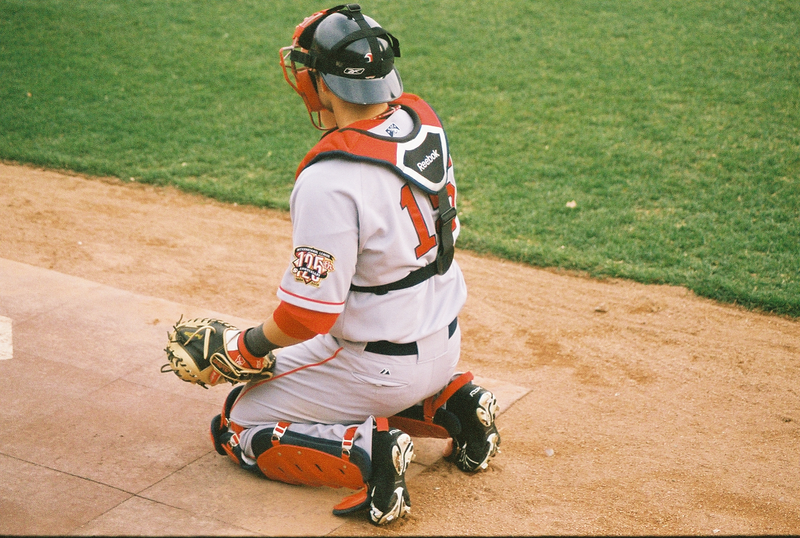 Bats shortstop Adam Rosales hit a solo home run. Old-skool AAA guy Kevin Barker hit a double.
fate up against your will:
1. I have nothing more to say.
See you tonight. Charlie Zink v. Mr. Mallett. Good luck, Chuck!
DUSTY!!!