This past weekend I was in Milwaukee for Brewers baseball/miscellaneous.
We stayed in a terrific historic hotel near Marquette. I hadn't booked there, but I got a free upgrade. I feel very lucky to have stayed there. Some said it was a bad neighborhood, but that was untrue. Downtown Milwaukee is beautiful and there's so much to do. It certainly has had its share of visitors! I am going to print up brochures just for the hell of it! I LOVE MILWAUKEE!
Saturday we did a brewery tour, of course. It cost nothing and along with a few free beer samples, you got free postcards. Postage paid. I suppose it's worth all the free advertising. I almost bought into all of the propaganda!
The tailgating's insane at the ballpark. They all play that game where you toss beanbags and try to get them into a hole in a board? I only know it as "Cornhole" but the locals probably call it something else.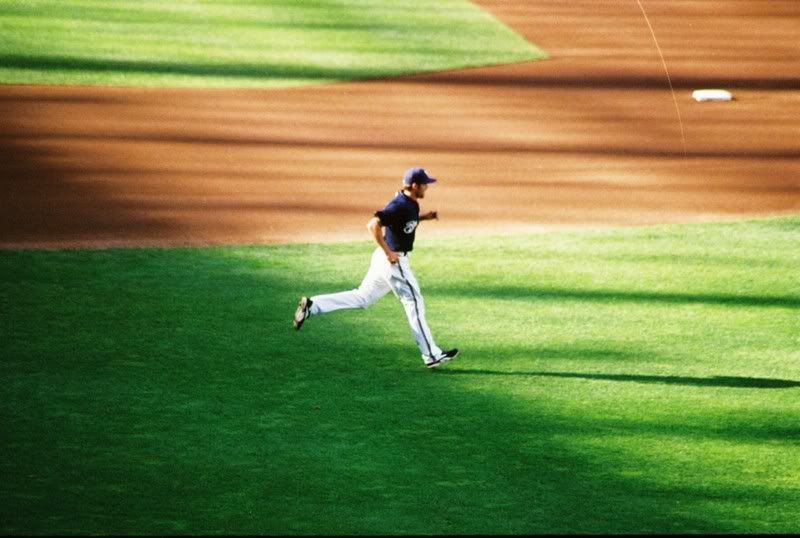 At any rate, the Brewers beat the Astros both days. They booed the hell out of Carlos Lee and Ned Yost. The sausage racing is worth the price of admission. And the ballpark is great. Really big and interesting looking and so, so cool. They opened the roof all weekend, which was awesome. I loved that park and I can't wait to go back.
PS Sunday they gave out Ryan Braun bobbleheads and as soon as I got through the turnstiles, a couple of guys started asking if they could buy them. Is this normal? I didn't sell mine. Looks like they're getting pretty good coin for them in online auctions, though...