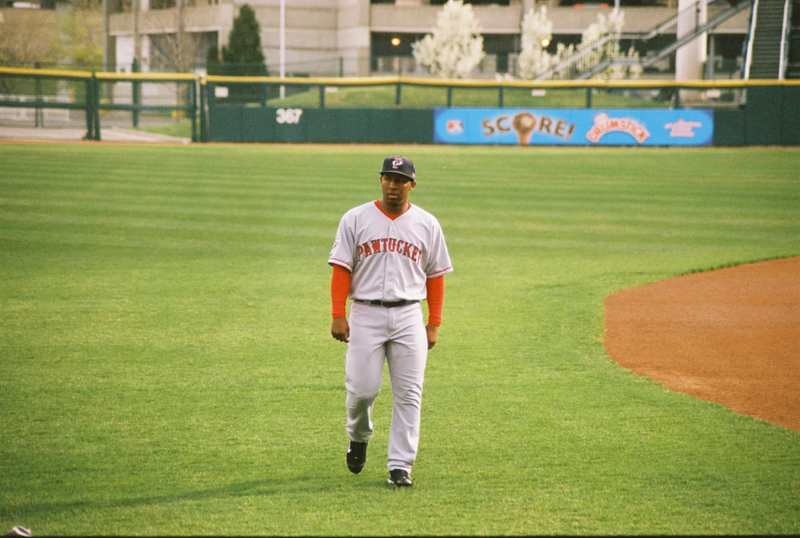 Congratulations to Joe Thurston, who is the International League's PLAYER OF THE WEEK! Well-deserved, may I add.
Also congratulations to Jeff Bailey for sustained excellence. Bailey is still leading the IL in slugging (.637) and OPS (1.049)
The Toledo Mud Hens Brent Clevlen is number one in OBP (.417). Bailey is in second place with an OBP of .412. But check this out... Clevlen has 64 K's and Bailey has 53. So whatever, there you go, Bailey might have more productive outs.
Jonathan Van Every is doing pretty well, but he has 78 strikeouts. That is THIRD in the IL! God, I'll never bitch about him batting ninth again.
Chris Carter is edging up the charts a little, but he's pretty boring so I'll save it for another time.
THURSTON!!!