Columbus
Clippers win
4-3.
AND GOD DAMN IT!!! Devern Hansack actually pitched a good game, which was nice. Hansack pitched six scoreless innings. He gave up four hits and two walks. He also struck out seven batters. It was most pleasing.
So then came Holdzkom. L. Holdzkom gave up all four runs in the seventh. I don't know, maybe Jorge Padilla reached on a Velazquez error? Gil Velazquez had a really bad night, I think.
New kid Miguel Asencio pitched a scoreless eighth and ninth. Ta-dah!
Collin Balester is awesome. Balester struck out five batters through six innings. He allowed two runs on six hits. Upon being yanked from the game in the seventh inning after allowing back-to-back singles, Balester exclaimed, 'Phooey'! Wait... no, what he really said was, "FUCKING BULLSHIT!!"
Then, you know, Steven Shell pitched a little... and this Schroder guy, Chris Schroder. At the bottom of the ninth, George Kottaras stepped in and hit a single to right. Then Bryan Pritz (SANCHO!!) hit a single himself. Velazquez tried to bunt... but instead popped the ball way up and the catcher grabbed it. D'oh! Velazquez smashed his bat on the ground in frustration.
Jonathan Van Every was next. JV had struck out three times (SEE?!) already in the game, but this time he walked. And the bases were loaded! Jeff Bailey came in and Columbus switched relievers. Jim Ed Warden came in and this guy is like 6'7". Real scary.. plus he's from Tennessee, where there's a real problem with toxic waste cannibal rednecks.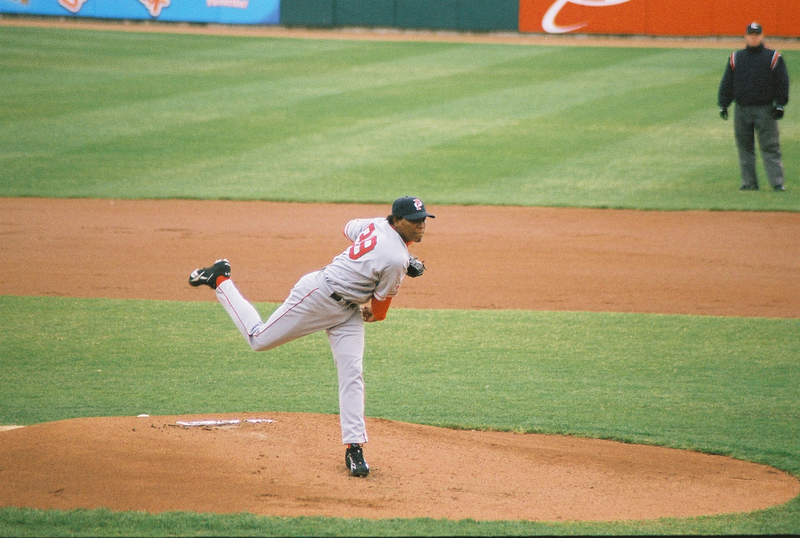 So then guess what happened? Warden threw a wild pitch and George Kottaras scampered home from third. The other runners advanced as well. And THAT left first base open! So they of course intentionally walked Bailey. And even that wasn't too bad because Thurston was next and he was a home run shy of the cycle.
But Joe Thurston popped up and Lowrie popped up and the bases were left loaded and the Clippers won. Consarn it!
Anyway, Thurston singled, doubled and tripled and Bailey hit his 19th home run. Thurston also looked great on D at second base.
shorty you don't believe me, then call me tonight:
1. "I have no fear. I will challenge anybody. I'm not afraid to fail. Failure is not a thing I'm scared of," Balester said. "I will challenge a guy inside. I'm just not afraid. I pitch to contact. I'm not trying to strike out anybody. I'm trying to keep my pitch count low and go deep into the ballgame and help my team to win." You hear that? HE HAS NO FEAR.
2. The Nationals short-A team is the Vermont Lake Monsters. I've been to Vermont many times, but I've never seen a single ballpark.
3. Pokey Reese is on the Columbus Clippers, but he is on the DL. It's good to know he didn't leave baseball forever.
4. You can look at this game like, hey, the Clippers had some good pitching! It was wicked hard to score runs! Or you could pin the blame on Lincoln Holdzkom because he is ineffective and undeserving of his bullpen role in AAA.
5. Kyle Snyder is hanging out in Pawtucket, rehabbing or whatever. He usually meanders out into the dugout in the later innings.
6. Some real lookers on the Columbus Clippers!
So, encouraging start by Hansack, disappointing finish. Good night. Tomorrow's matchup is Clay Buchholz and Tyler Clippard.