Pawtucket WINS! 5-2
Clay Buchholz pitched five heavenly, scoreless innings. He only gave up one hit and didn't walk anyone. Buchholz struck out five batters.
Jon Switzer took care of the sixth and seventh inning. He ran into some trouble in the seventh when he gave up three straight singles to load the bases, but Switzer is big and studly and way macho and he got the next three batters out (two K's and a pop-up).
Vaquedano attempted to pitch the eighth inning but he could not get anyone out. He gave up the only two runs Columbus would get. Hunter Jones had to swoop in with his enormous rec specs and save his ass. Good work, Jonesy. Jones wound up getting the save.
Right-handed slimster Tyler Clippard pitched six innings for Columbus and was responsible for all the Pawtucket runs. Zechry Zinicola.... yes, that is his name... nailed down the seventh perfectly and lefty Mike Bacsik also had a perfect inning, but what did it matter?
Chris Carter hit a three-run homer and masterful catcher Dusty Brown hit a double that brought home a pair of runs. Good work, you guys.
Alex Escobar and Larry Broadway had an RBI apiece for Columbus.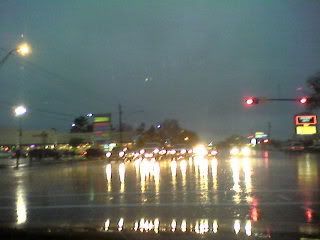 two things:
1. Former PawSox great Ed Rogers started in this game, but was hit by a pitch and wound up being replaced by Jemel Spearman. Way to go, BUCHHOLZ!
2. Larry Broadway's a pretty big dude. I wonder if he is related to Lance Broadway? The world may never know.
3. On the radio they were talking about Mike Bacsik and how when he first started playing in triple-A, he'd look at the guys in their thirties and think, 'I am never gonna be one of those guys'. Well, guess what? He is one of those guys.
4. Triple-A is really depressing. Unless you're Chris Carter or something, nutting all over the place with every win. I'm sure Keith Ginter is wondering where he went wrong.
5. I'm a little tardy with this awesome RJ quote: "I tore (the sushi) up, man. I ate it like I was going to the electric chair." That's in reference to the post-game spread that Daisuke Matsuzaka bought for the team. It's a tradition for the rehabbing major leaguer to buy an extravagant dinner for the rest of the team. I am the last person on earth to find out about this.
6. Catcher Dusty Brown noted on the post-game show that all
Buchholz's
pitches were working.
7. Also a little late:
Collin Balester
is patient.
Tomorrow's starting pitcher will be David Pauley. So for all you Pauley fans... what a treat! Opposing will be Dennis Tankersley. Should be pretty exciting.