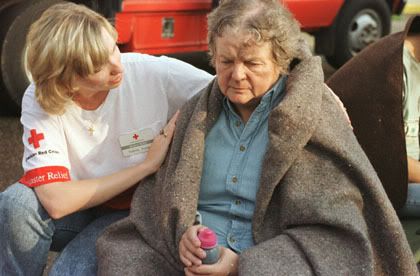 Pawtucket's season is half through. They are a potential playoff contender. The agony of it all is that September call-ups can blow it all to hell.
Someone asked me if the big club would take their potential run at the Governor's Cup into consideration or would they just rob all the good guys? Sadly, it's not going to matter - Boston will cram their fat, dirty hand into the Pawtucket cookie jar and hog up guys like Thurston, Carter, Bailey, Van Every, Chris Smith, whatever.
Of course, maybe everything falls apart and none of this matters. Sometimes baseball is a perfect example of entropic disaster.