Pawtucket WINS! 7-6 in ten innings.
Charlie Zink pitched 8 1/3 innings, getting all stretched out by throwing 108 pitches. Whoa! CZ gave up five runs (four earned) on five hits (two homers) and struck out ten batters. He also walked four batters. After Zink walked Derrick Arnold in the ninth, Jon Switzer jumped in with his muscley paper boy left arm and got the last two outs.
At the top of the tenth, largish first baseman Scott(y) Thorman homered to make the score 6-5. But it's okay, Pawtucket had a woolly bottom of the tenth.
I'm so glad you asked what happened! Jorge Julio came in to pitch for Richmond. Chris Carter grounded out. Keith Ginter lined out to center, which he does all the time. Catcher George Kottaras came in and singled... it's funny how oddly clutch he can be at times. Then Bryan Pritz stepped in with two outs and singled!
So Chad Spann pinch runs for Kottaras at second base (This is so dumb. You cannot tell me that Spann is THAT much faster than GK... unless you take into account that Kottaras has caught the entire freaking game and his legs must be fatigued. Then okay, maybe). Dusty Brown pinch hits for Sean Danielson and gets hit by a pitch, loading the bases. Jorge Julio is freaking out. Van Every, IL BATTER OF THE WEEK, is up next... and he reaches on a fielding error, bringing home the tying run.
Then Jeff Bailey's up and he draws a walk. PawSox win. Yeah, that's it. No walk-off granny for Bailey, but you should still buy him a beer. He went 3-4 with two doubles and three RBI.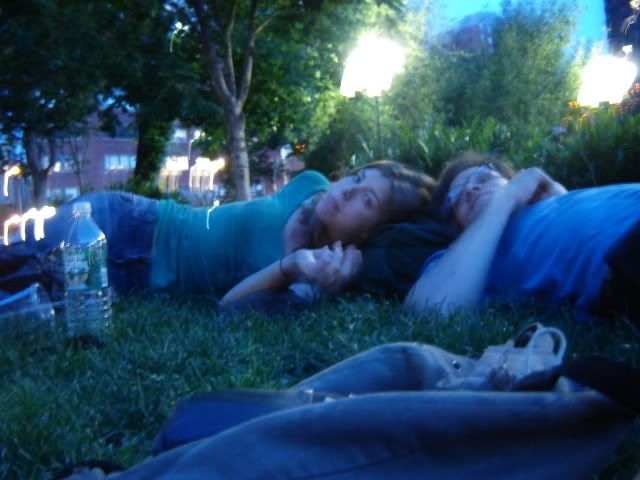 Many different things happened with Richmond, which you can read about elsewhere.
20 Questions
:
1. What is up with this Richmond Braves roster? I have not heard of most of these guys.
2. When did I start approving of guys like Bryan Pritz and Sean Danielson? Especially Danielson, with those insane outfield assists.
3. Has Keith Ginter gotten a free pass because Chad Spann is an even crappier third baseman/misc. infielder?
4. Can we get a little love for hard-working metrosexual Jon Switzer?
5. Does Bailey deliberately lean into pitches? He was pegged again tonight.
6. How many more times do I have to hear Tedy Bruschi say, "Believe me, nothing hits harder than life."?
7. WHY is Bryan Pritz's at-bat song the theme from Inspector Gadget? Is that some kind of in-joke?
I'm on vacation this week! See you at the park Thursday night. I'm so excited.